Awesome flax
When we first came to Aotearoa we used harakeke for the manufacture of most of the things around us. Sometimes it involved using the whole leaf and sometimes the muka from inside the leaf. Harakeke is strong and lasts a long time. To our ancestors harakeke would have been as useful as plastics are in making things today.
Aim
To understand that Harakeke has always been considered a valuable resource to Māori.
What is made from harakeke?
Look around your room for all the things that are made using plastic. If you are not sure, check the labels on your clothing. Now try to think of at least six things that our ancestors made using harakeke. When you have thought of some click on the kete below and see if there are any you have missed out. You will have to look closely at some of these taonga to see how harakeke is used to fasten things together.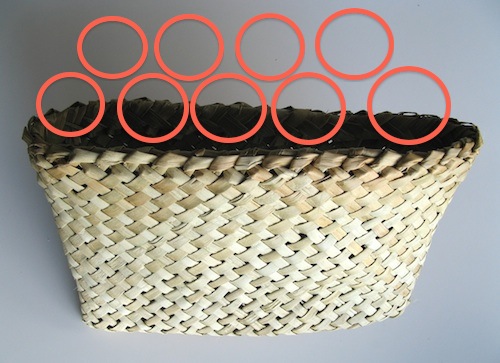 Collectively throughout Aotearoa, our ancestors named over 60 varieties (different types) of harakeke. Leaves from some varieties are easily stripped to make muka for cloaks, whereas others are better suited for kete.